---
Clutter Evolution: Beyond Xtreme
(PC & Mac only) is Available Now (PC and Mac only)
(Full Game - Beta is Over)
---
---
Clutter Evolution only runs on PCs & older Macs.
It will not download on Macs with the Catalina OS.
It does not run on iPads, iPhones, Androids, Linux or Chromebooks.



Clutter Evolution
Theme Music
By Mike Sal
Clutter Infinity
This just might be the best Clutter of them all. So many varations, so little time. All your old favorites are here along with twice as many new ones to keep you playing for hour and hours. 875 puzzles in all. Intermixed, Silhouettes, Outside-In and Clutter Picture Puzzles just to name a few.
Clutter VI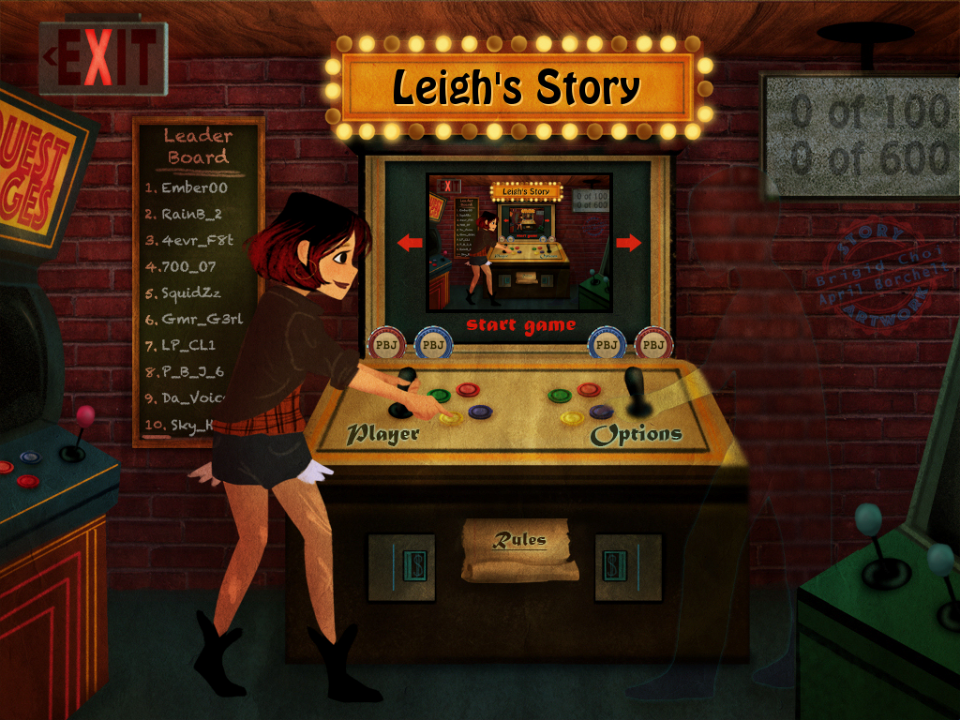 Clutter VI: Leigh's Story - The best Clutter yet by far. With Leigh's Story, the Clutter series has risen to a whole new level with a compelling story that follows all the hidden object fun. There are new styles of play including "Head To Head", "Clutter Chaos" and "Twos & Threes". There is truly something here for everyone. All your old favorites are back as well and there are more Clutter levels in Leigh's Story than ever before.
Clutter V
Clutter V: Welcome to Clutterville: The best of the series yet. Here's a brief list of some of its features: Almost All New Objects!!! All New Music (even the Win Music). Longest and Hardest Quest Ever!!! Many New Options. Just to name a few of the many options: Continue where you left off after e"X"iting from anywhere within the game. Remove Letters and Puzzle Pieces. Remove Click Penalty. All your favorite clutter variations are there, as well as some new ones. Most notably, a Never-Ending Clutter variation that is like Clutter crossed with Tetris.
I have every one of the clutter game. This one is just as great as the other ones. There are so many options to this game. I just love them all.I really enjoy playing it and get so involved that when my trial is up I wonder what happen. Then I go purchase it to quickly get back to the clutter. I also like reading the writing. I recommend this game!

I enjoyed this one over the previous ones even. There are some new challenges,which I really enjoyed,especially the one where you match squares in a sea of picture squares!! Love this. More of those squares,please I recommend this game!

I was reading the reviews for another game and someone mentioned this game. Looked it up, read the reviews and decided to give it a try. OMG...this game is so fun and I have not played any of my other games cuz I am hooked on this one. There are varying levels of difficulty and you can customize the options for the games so you can mix it up. Still haven't gotten bored! Want more like this one. I recommend this game!

I really like this version. I like the option of keep playing after the time is up. You don't have to go crazy finding everything before the time is up. I love the new puzzle with 70 or so squares that have to be matched. I'll probably go blind playing this but I am hooked! I recommend this game!
The original un-hidden object game
I wrote Clutter to make a replayable game that appeals to the Hidden Object Game fans, without it being a typical Hidden Object Game. Iíve done my best to make every level replayable, and I'll warn you now ñ many people find the game quite addicting.
There are now 7 Clutter Games and no two are alike. And for just reading this far, I'll give you your very first Clutter experience for free. Just email me at [email protected] and I'll send you your first Clutter game for free. Just put "Clutter Please" in the Subject Line, and I'll send you a download link to the very first Clutter game. I'll warn you again though - many people play these games every single day, and addicting is the most common word I hear from my players about the game. You've been warned.