No stories. Just Clutter, Clutter and more Clutter.
---
The Clutter Series is an endeavor to make replayable games for the Hidden Object Game fans – without it being a typical Hidden Object Game. I've done my best to make every level replayable, and I'll warn you now – many people find the game quite addicting. The main game is as simple as can be. Find two matching objects and select each one to remove them from the playing field. They pop out, they merge into one and swoop down to the treadmill. The Original Un-Hidden Object Game.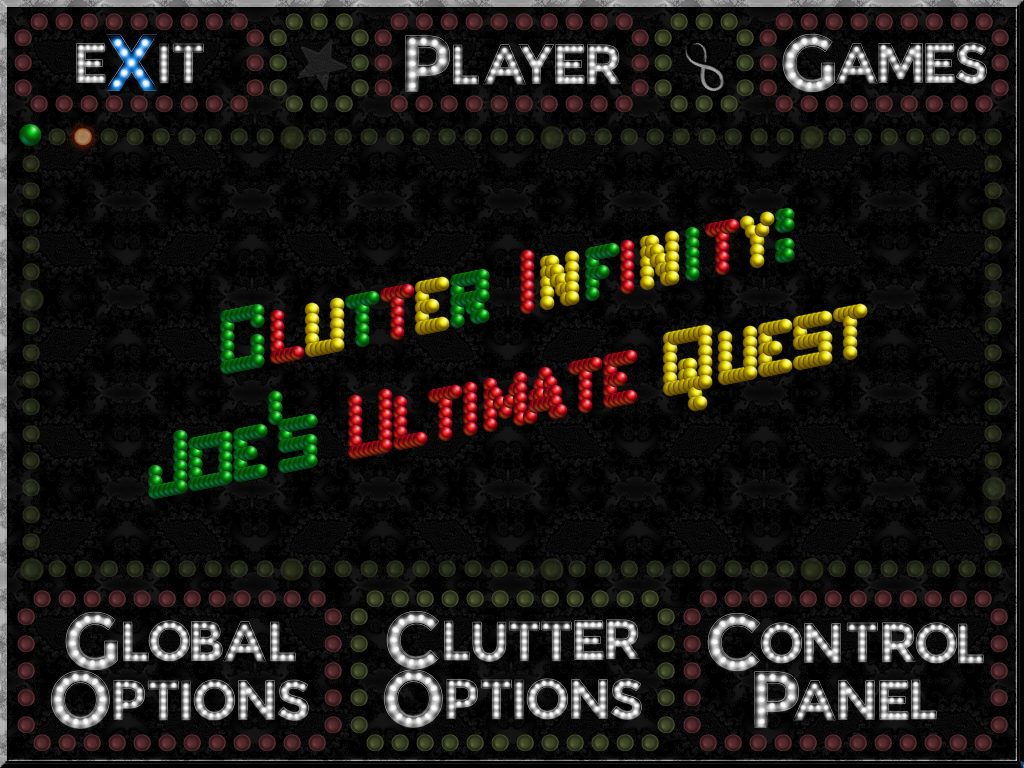 Clutter Infinity: Joe's Ultimate Quest
---
This just might be the best Clutter of them all. So many varations, so little time. All your old favorites are here along with twice as many new ones to keep you playing for hour and hours. 875 puzzles in all. Intermixed, Silhouettes, Outside-In and Clutter Picture Puzzles just to name a few. • Lots of Newer, Clearer Objects • All New Quest Music • New Favorites and Random replay feature • Many New Variations of Clutter
Clutter VI: Leigh's Story
Some say it's just a collection of puzzles, but does that matter? No story, just Clutter, Clutter and more Clutter. Oh, and an occasional Minigame to drive you crazy… Picture puzzles, word puzzles, a solitaire card game, a logic game or two and of course, even more Clutter!!!
Clutter V: Welcome To Clutterville
The best of the series yet.Here's a brief list of some of its features: Almost All New Objects!!! All New Music (even the Win Music) Longest and Hardest Quest Ever!!! Many New Options Just to name a few of the many options: Continue where you left off. e"X"it from anywhere (when option is set). Remove Letters and Puzzle Pieces. Remove Click Penalty. All your favorite clutter variations are there, as well as some new ones. Most notably, a Neverending Clutter variation that is like Clutter crossed with Tetris. Enjoy!!!
Clutter IV: Minigame Madness
We start you off with a slide show, as if you've just come back from vacation. But it's a vacation filled with memories of different games and puzzles. As always, there's a quest or two, but this is more about the new variations and some new challenging Minigames. One new variation is called Clutter Lines, where lining up the Clutter just seems to make it a bit harder. And we have some new Extreme puzzles as well. You can take as long as you want to clear the Extreme Butterflies. .
Clutter III: Who Is The Void?
The Void has taken the Clutter game to whole new heights, but his or her identity remains a mystery. Can you sift through the clutter and reveal who he or she truly is? More challenging and more addictive than ever before, Clutter III: Who is the Void will keep you playing and guessing for many hours. Rummage through 30 fiendishly-crafted puzzles, play nine exciting mini-games, and embark on two bonus quests in the most challenging and addictive Clutter game yet..
Clutter II: He Said, She Said
Clutter II: He Said, She Said takes you back to the attic with Ana and Leon. Lots of new objects and many different ways to play. On some puzzles, you can even drag objects as you search to find matches. New Minigames like the Plates will keep you challenged for hours and hours. For those who thought the Clock was too easy: can you solve the mystery of the #15 puzzle? Five variations of the Rack'Em pool puzzle and five levels of difficulty for the hardcore fans.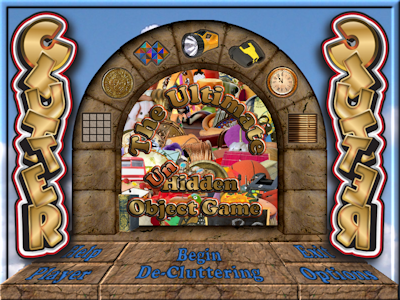 Clutter I: The Original Clutter Game
Welcome to Clutter, a game like no other. It's the original Un-Hidden Object Game. From the Main Menu there is a main quest, 5 Minigames and two additional icons (flashlight and binoculars) that let you replay levels from the main quest. The main game is as simple as can be. Just find two matching objects and click on them to remove them from the playing field.