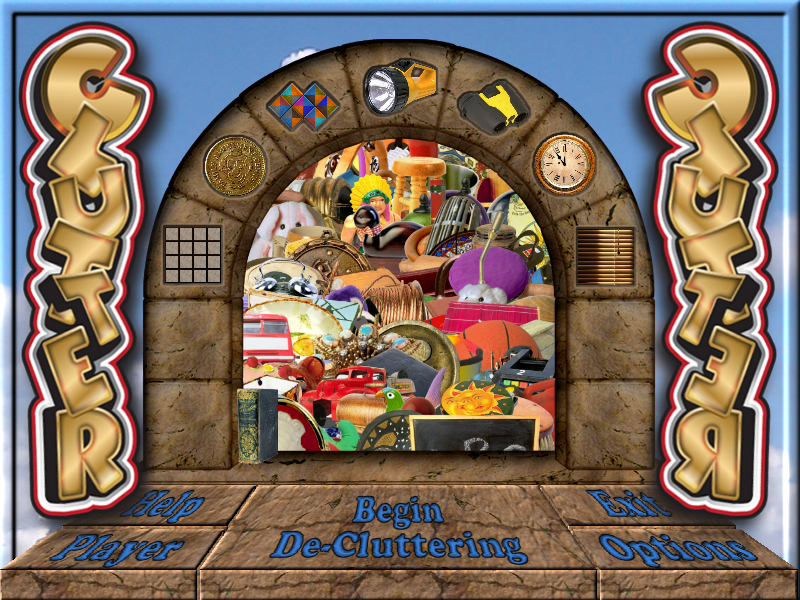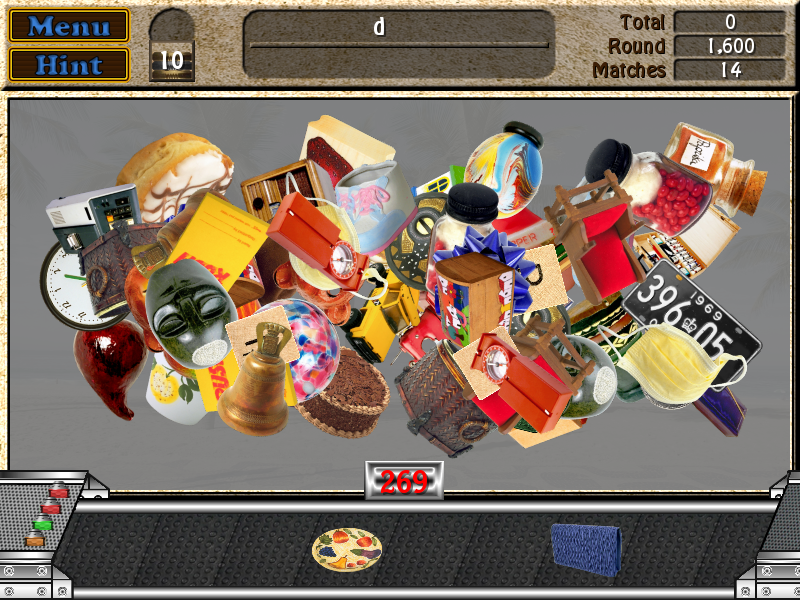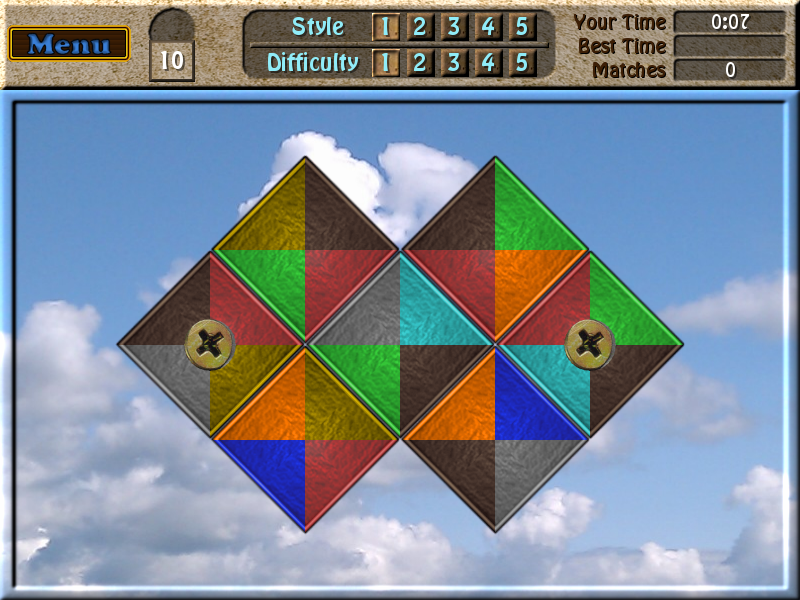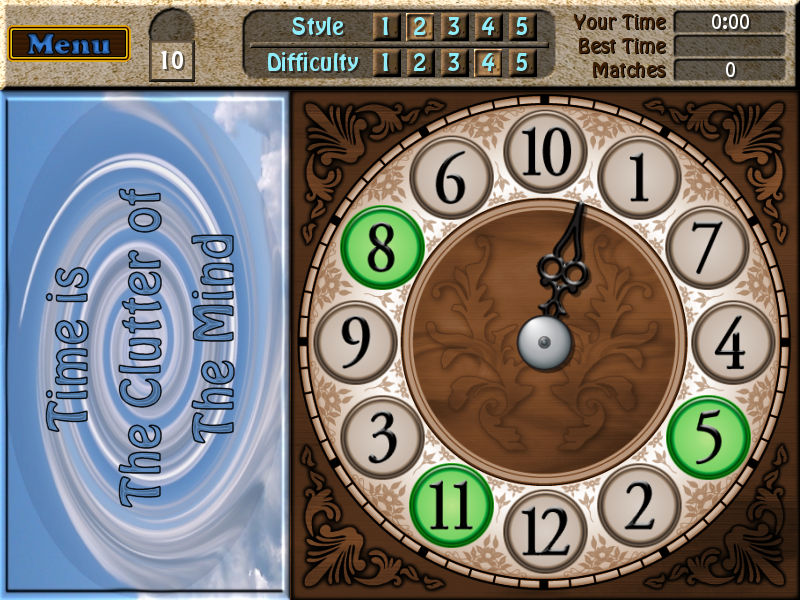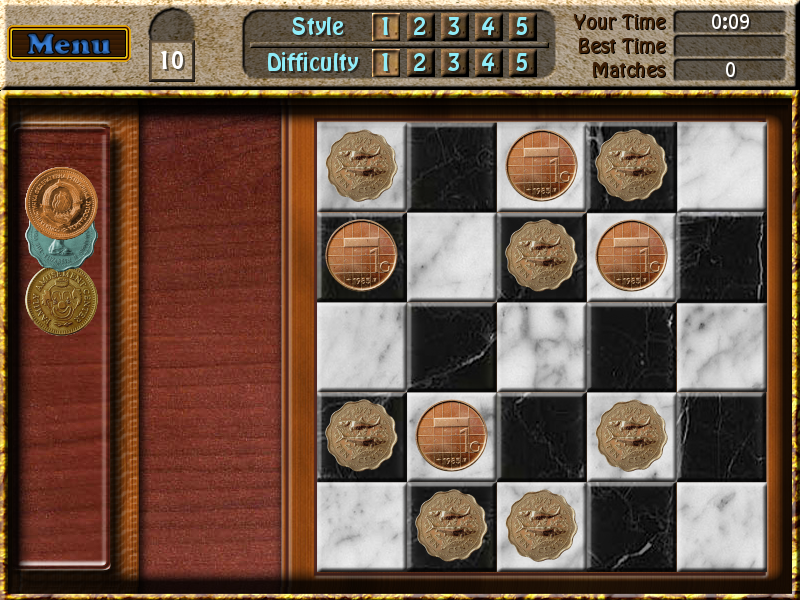 Welcome to Clutter, a game like no other. It's the original Un-Hidden Object Game. From the Main Menu there is a main quest, 5 Minigames and two additional icons (flashlight and binoculars) that let you replay levels from the main quest.
The main game is as simple as can be. Just find two matching objects and click on them to remove them from the playing field. They pop out, then merge into one and swoop down to the treadmill.
Clutter has 5 original Minigames: The Coins, Memory Game, The Clock, Sliders and GapWar. A little something for everyone. And if you don't like a particular Minigame, you may skip them if you want.
In each game, I put in one Minigame that I know is not for most people. In the first Clutter it was the Clock. Each level of the Clock has different rules that get progressively more complex and difficult on the higher levels. Don't feel bad if you skip the Clock puzzles. Most people do.
I wrote Clutter to make a replayable game that appeals to the Hidden Object Game fans, without it being a typical Hidden Object Game. I've done my best to make every level replayable, and I'll warn you now – many people find the game quite addicting.