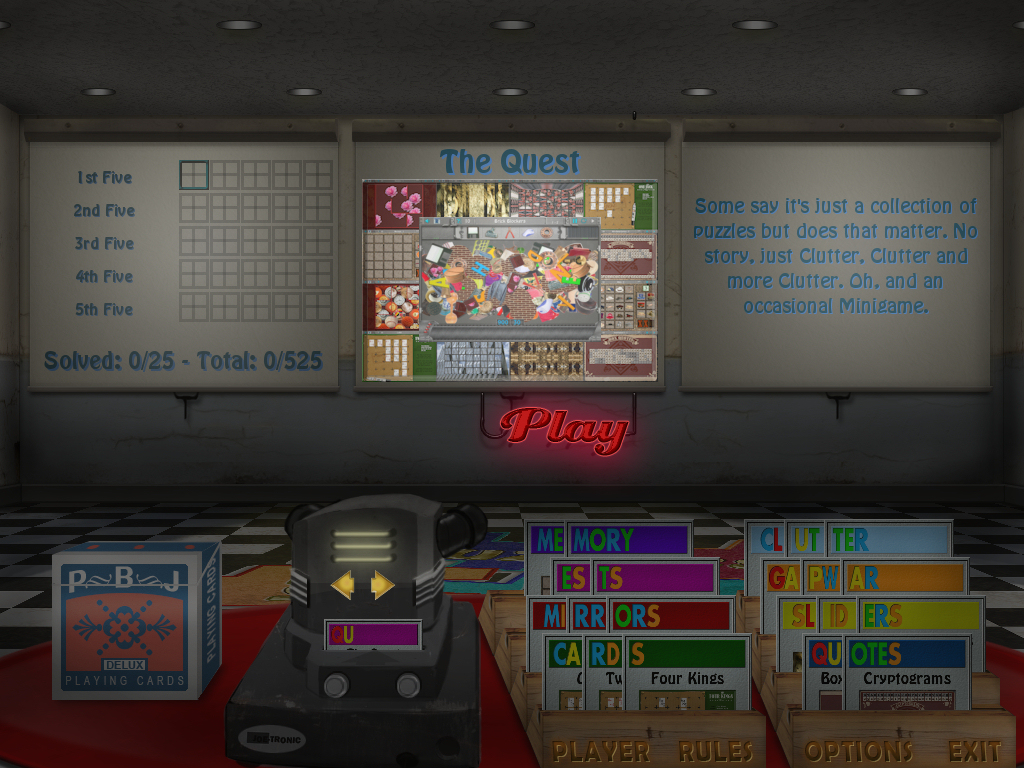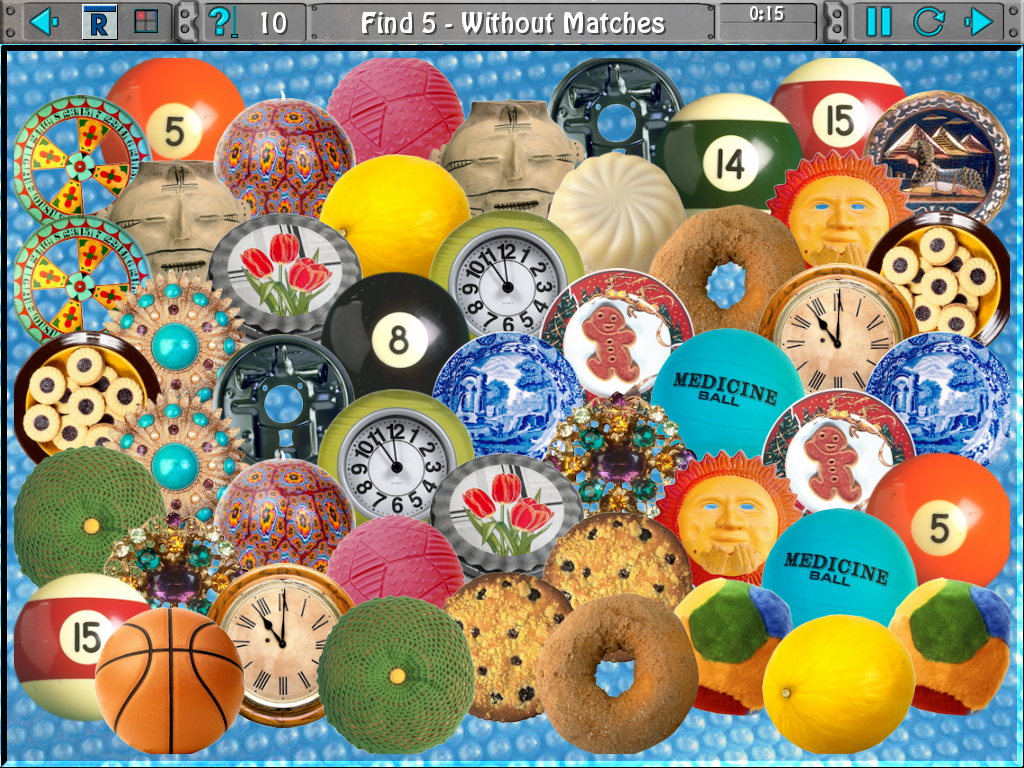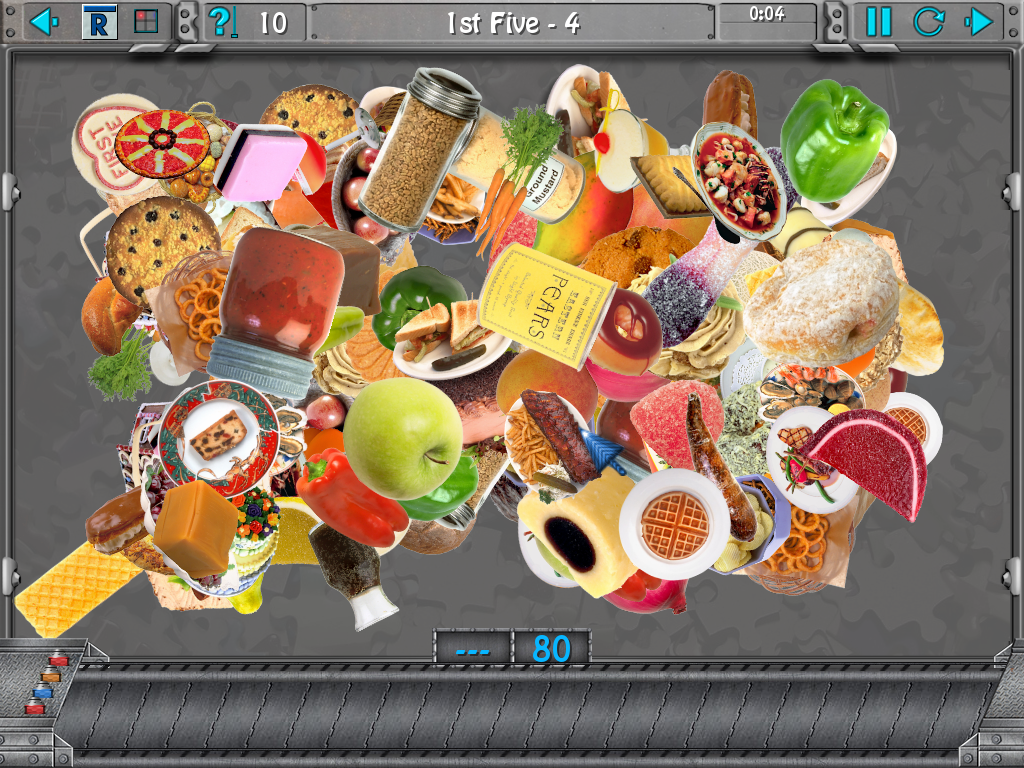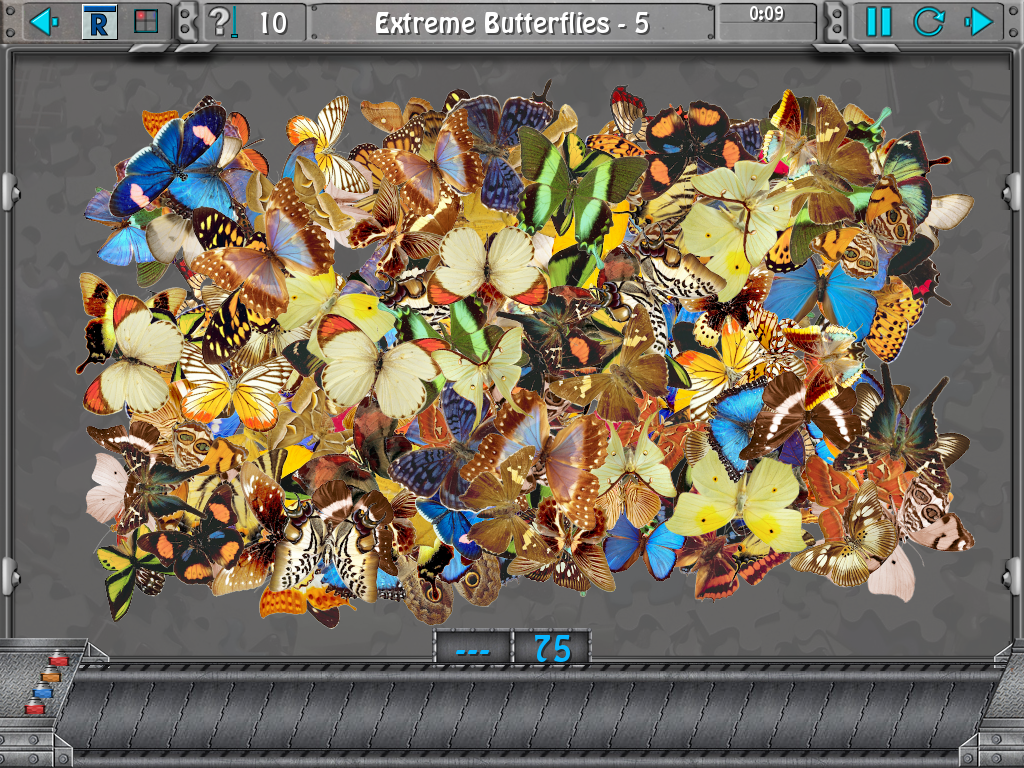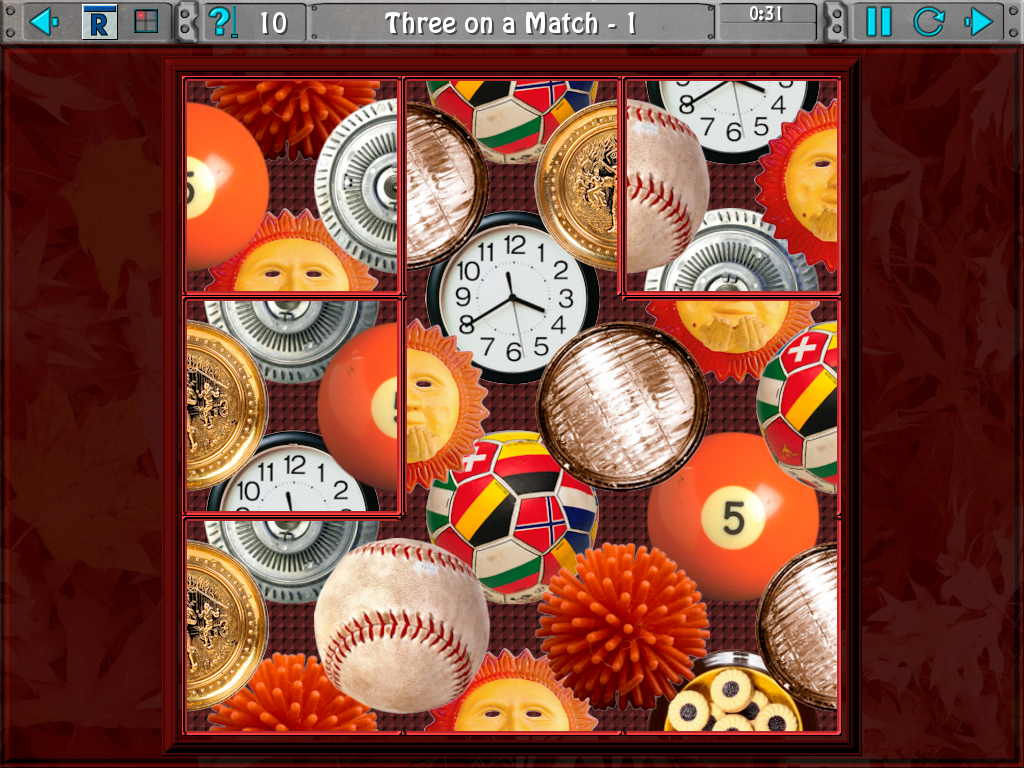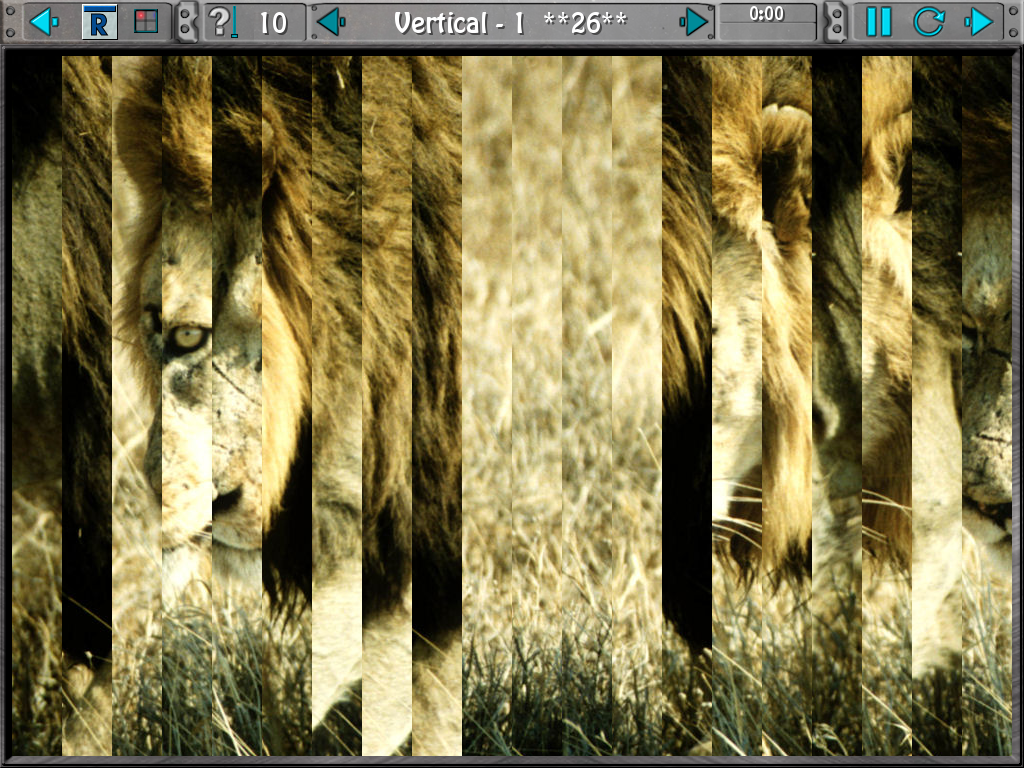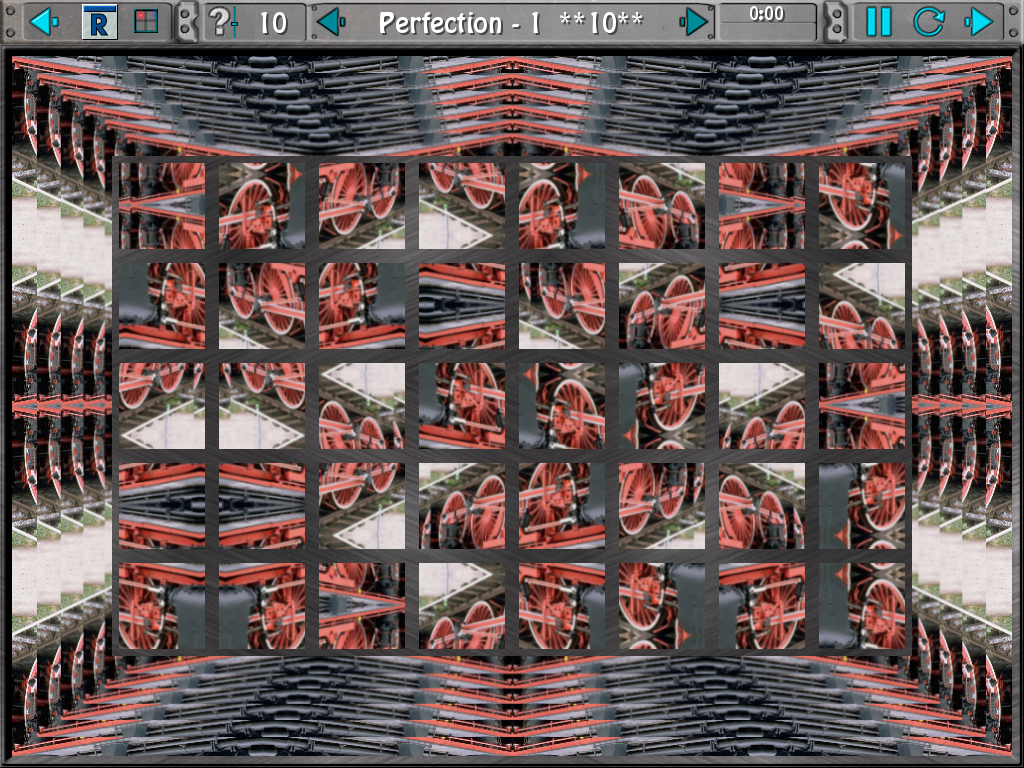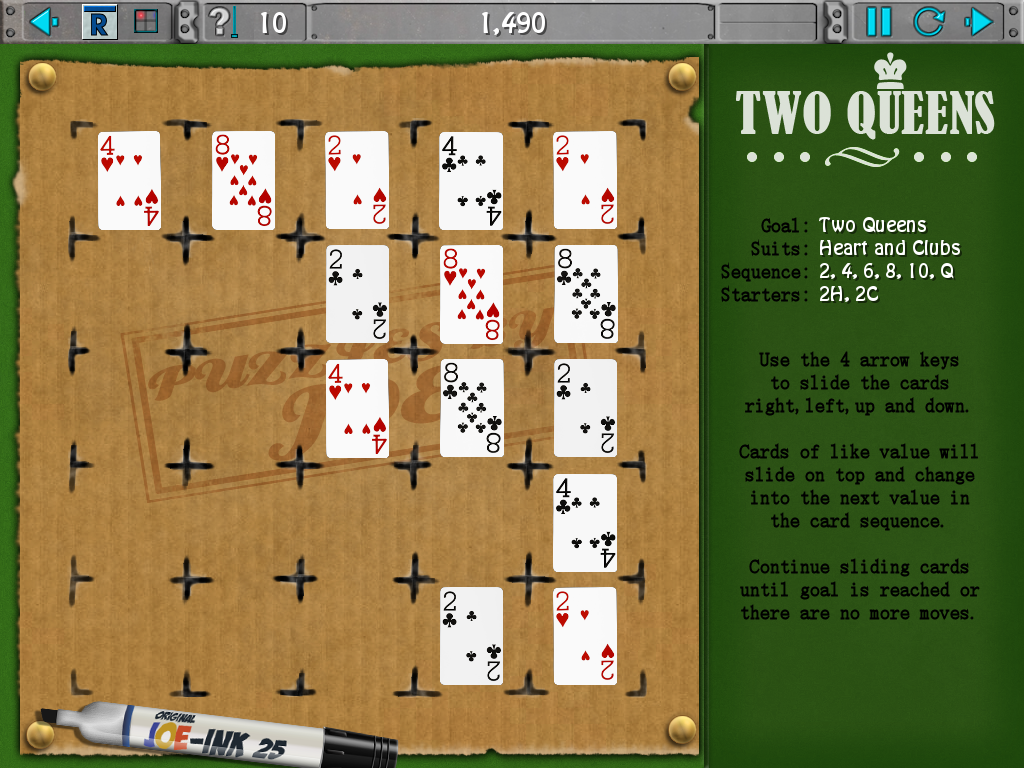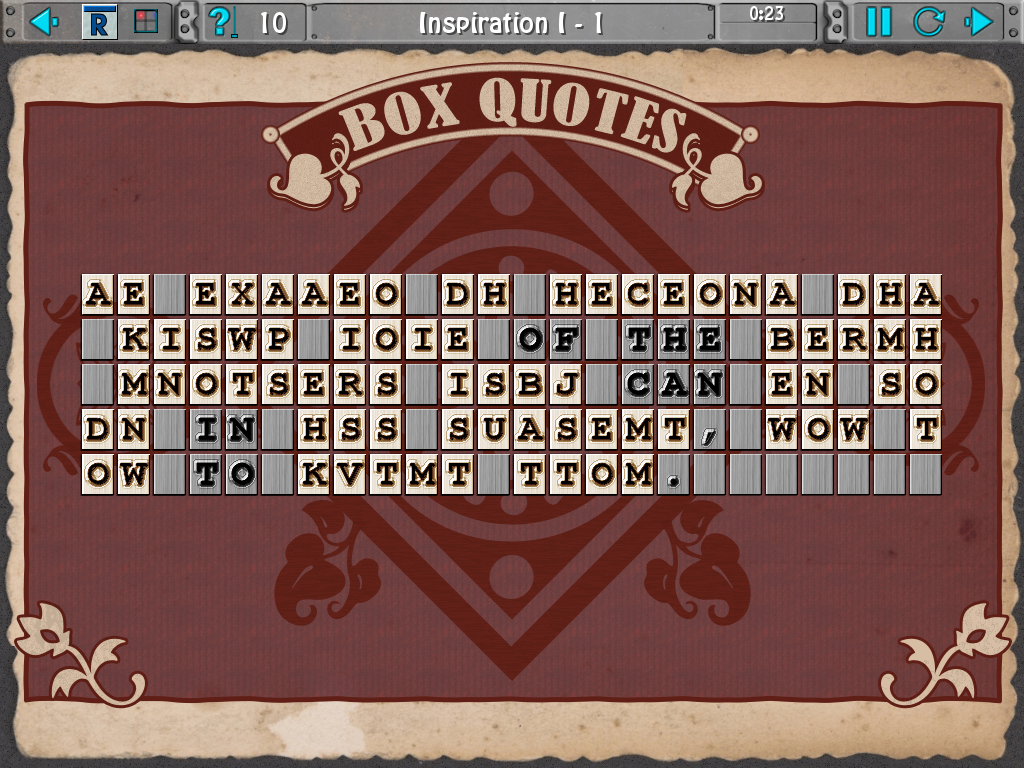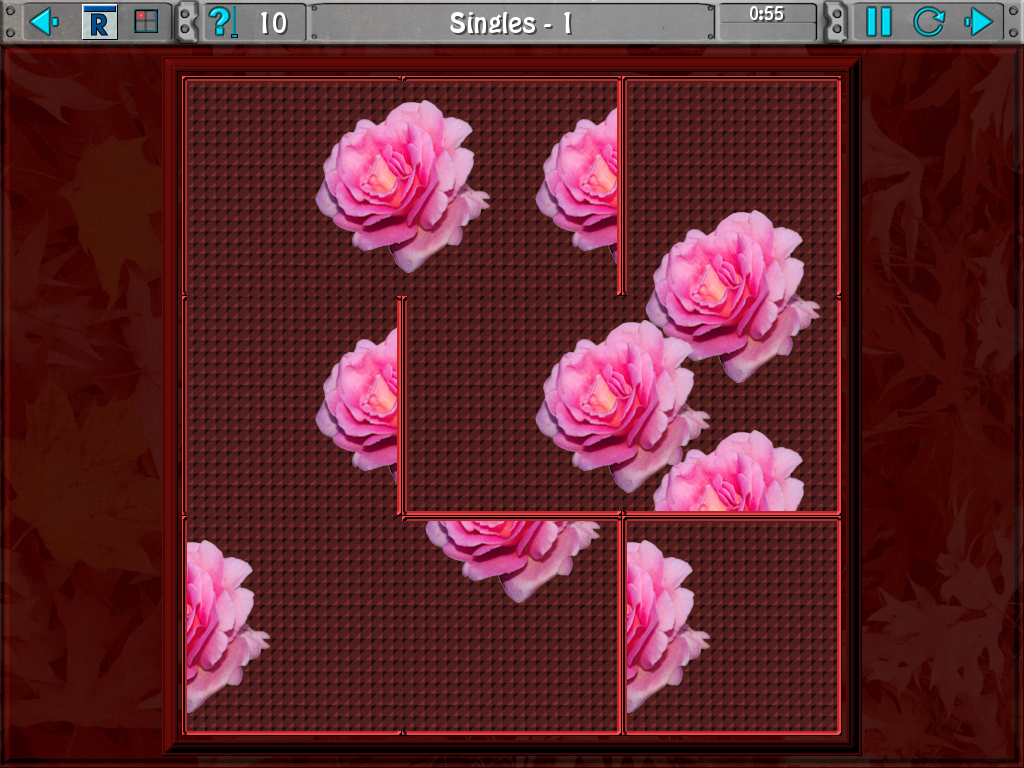 Clutter IV: Minigame Madness Tour starts you off with a slide show, as if you've just come back from vacation. But it's a vacation filled with memories of different games and puzzles.
As always, there's a quest or two, but this is more about the new variations and some new challenging Minigames. One new variation is called Clutter Lines, where lining up the Clutter just seems to make it a bit harder. And we have some new Extreme puzzles as well. You can take as long as you want to clear the Extreme Butterflies.
There are new variations on the Slider, Stretch, Jigsaw puzzles called Kaleidoscope. It's for the people who didn't think the Slider puzzles were challenging enough. After you solve it, you'll get to see the original picture from which it was created.
A Minigame called Flowers has just been added. It's part of the new GapWar section. As always, there are many variations and many levels of difficulty. It's my new favorite. In the basic variation, you have to match up all the flowers so there is no half-flower anywhere, not even on an edge.
The Two Queens is my first attempt at a non-puzzlely Minigame. It feels more like a solitaire challenge. I can't always beat it, but I liked both "Threes" by Asher Vollmer and "2048" by Gabrielle Cirulli so much that I decided to create my own game with many variations using that basic game mechanic of sliding in 4 directions.
Most of the Art in Clutter IV: Minigame Madness Tour was done by the exceptionally talented Dj Curtin. I especially like the backgrounds he did for Box Quotes. You solve those puzzles by swapping letters within any vertical column. Whenever an entire word is correct, it locks into place.
There are Blockers, Hint Coins, Letters and Puzzles Pieces in the main Quest again but no real story because, this time, it's all about the puzzles. Enjoy – and come back here and let me know what you think of the games.